Some strange atmospheric optics were at work over Norway at 8:45am
These photos are NOT photoshop altered..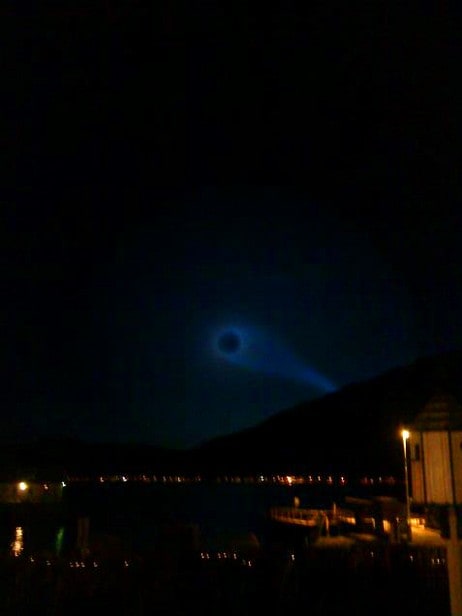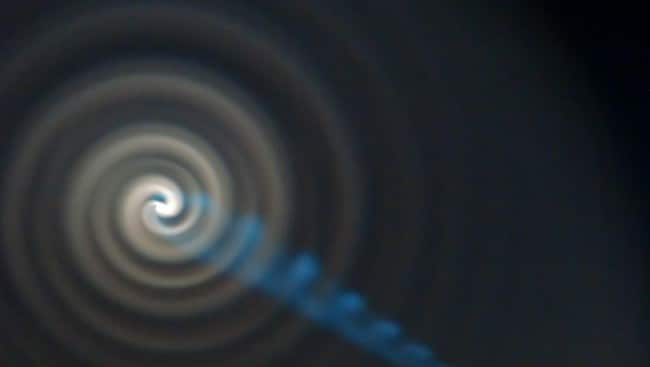 But no... Its not what you think... While not confirmed these pics all show a rocket launch, that apparently exploded WAY up in the atmosphere, almost space in fact..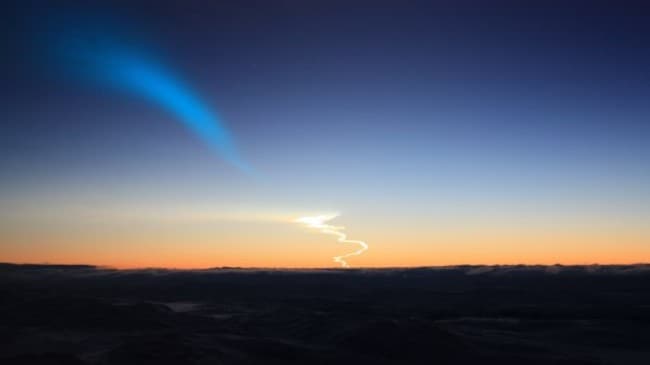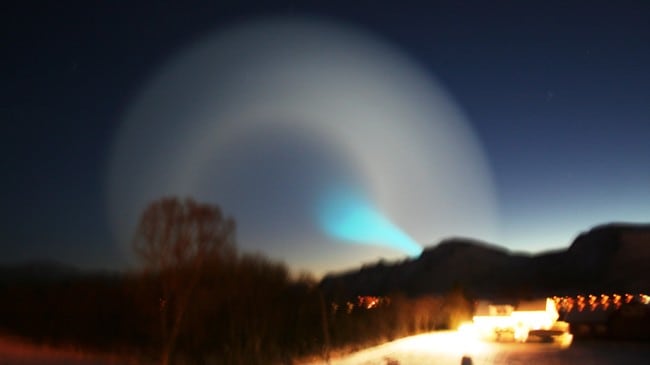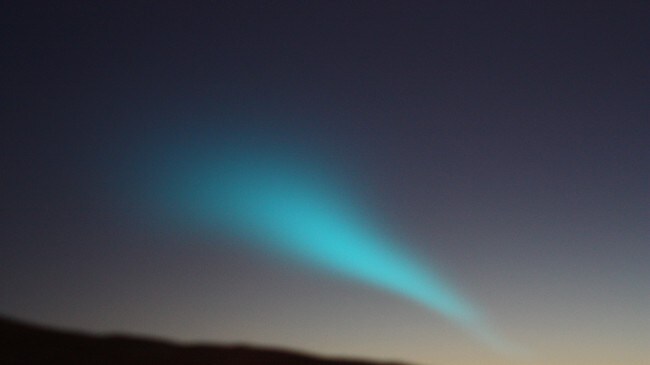 The ending result was somehow wickedly distorted way up in the atmosphere where light was already present before dawn causing a truly stunning display of the dreaded Norwegian blue spirals

Like in the Monty Python Parrot sketch. It was a Norwegian Blue..
http://www.youtube.com/watch?v=npjOSLCR2hE
There have been some media reports this was somehow caused my the LHC... This is laughable. BUT as this was a pretty amazing display of weirdness I could understand the concern...
Just for reference,, there was not even beams in the LHC anywhere near these times, the elog book confirms this..